Michael Fischler, Free Speech, and Criminal Justice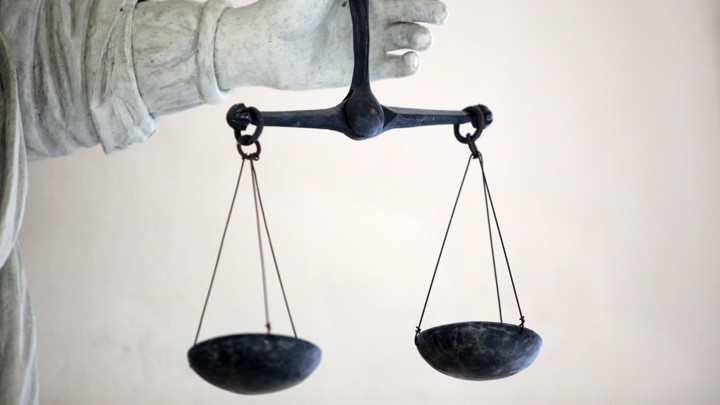 The scene upset many observers.
The defense submitted 23 "glowing letters" from "current and retired professors from Plymouth State University, high school guidance counselors, lawyers and psychologists," the New Hampshire Union Leader reported, dubbing it an attempt "to influence the sentencing of the admitted child sex offender." The newspaper added that the perpetrator's "support from the education and medical professions has sparked outrage."
That outrage was fueled in part by a sentencing hearing that included many more defense than prosecution witnesses. It also came in response to a letter from Nancy Strapko, an associate professor emeritus and former graduate school health education coordinator at Plymouth State, who wrote, "Kristie takes full responsibility for her actions with her 'victim.' I put this in parentheses because I am aware that her 'victim' was truly the pursuer in this case."
The outrage might've been constructive had it been confined to objecting to the wrongheaded proposition that a 14-year-old can bear blame for a 37-year-old's sex crimes, or to how the sentencing hearing was run.
Alas, outrage extended to mere participation in the aspect of the criminal-justice system that probes the character of the guilty aside from their crime, as though taking part in that inquiry is akin to excusing criminality. Outrage extended even to participants like Fischler who submitted a defensible statement yet was targeted by a righteous mob.
He soon felt compelled to email colleagues what was already obvious to observers applying common sense or basic charity: "None of the comments in my 'statement' represented my support of Kristie as a 'child molester,'" he wrote.
My support for Kristie, as framed in the letter, was restricted to the context within which I knew and worked with her … my "unconditional support" was directly related to the behavior she demonstrated while under my supervision … My "unconditional support" is not and was never meant to support the terrible damage she had done to a child. My heart goes out to the victim and family for the irreparable damage done, and to all those touched by this tragic situation.
But by then it was too late. His statement was already a matter of public record in a culture where a rising faction sees virtue rather than vice in taking extreme umbrage at tiny verbal missteps—going so far as to target the livelihoods of folks accused of wrong-speak—rather than taking into account intentions, long-stated beliefs, and longstanding reputations. Call-outs are in—and fair-mindedness is out.
The destructiveness of call-out culture on campus
Excessive umbrage sometimes dies out without doing much harm. Mobs have short attention spans. Their anger is as fleeting as it is heated, full of passionate intensity about matters that many participants themselves scarcely remember a month hence. And initially, Plymouth State pointed out that its faculty members who wrote on behalf of the defense were engaged in constitutionally protected speech.
More from Criminal Law
---
Florence good Samaritan arrested after helping pets during storm CLOSE Compassionate neighbors in a North Carolina community come …
Video of shooting on repeat at Chicago cop's murder trial …
Cornel West Arrested In Ferguson, Missouri Cornel West marching with protesters in Ferguson, Missouri …